St. Joseph's Day Celebration at the French Market!
March 12, 2022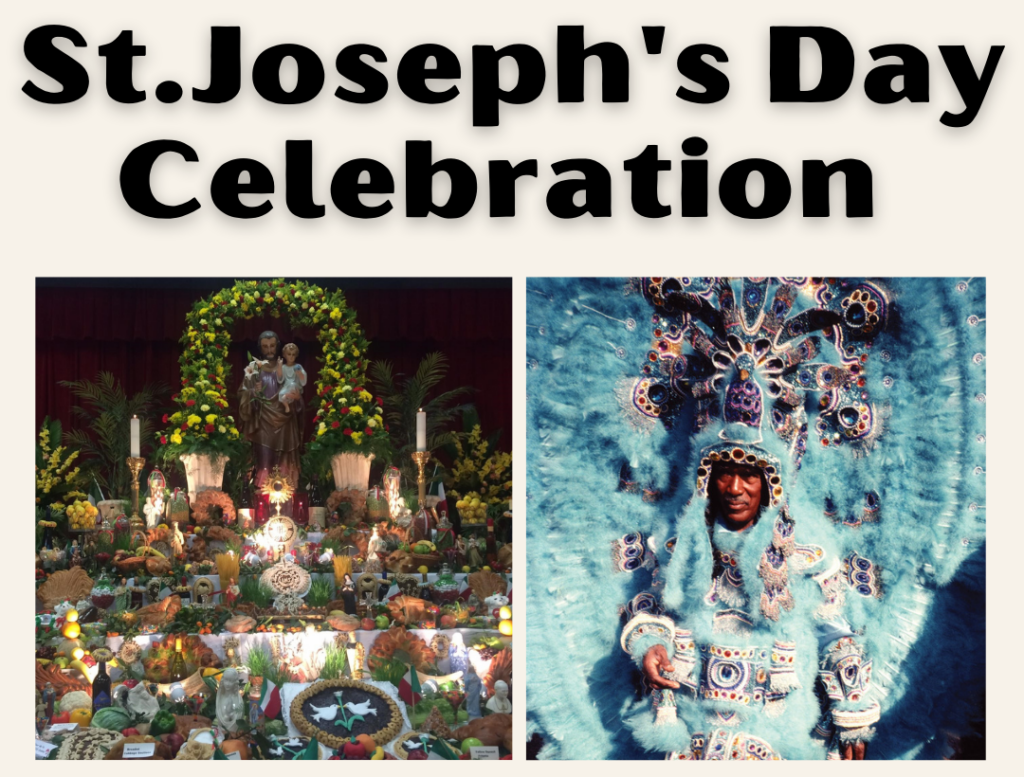 The French Market will host its annual St. Joseph Day Celebration in the Farmers Market on Saturday, March 19th from 11:00am-3:00pm. The festivities will include panel discussions and interviews with both Mardi Gras Indians and New Orleanians of Sicilian decent sharing the history of the holiday and the cultural traditions of their respective communities.
11:00am: Black Masking Traditions on St. Joseph's Night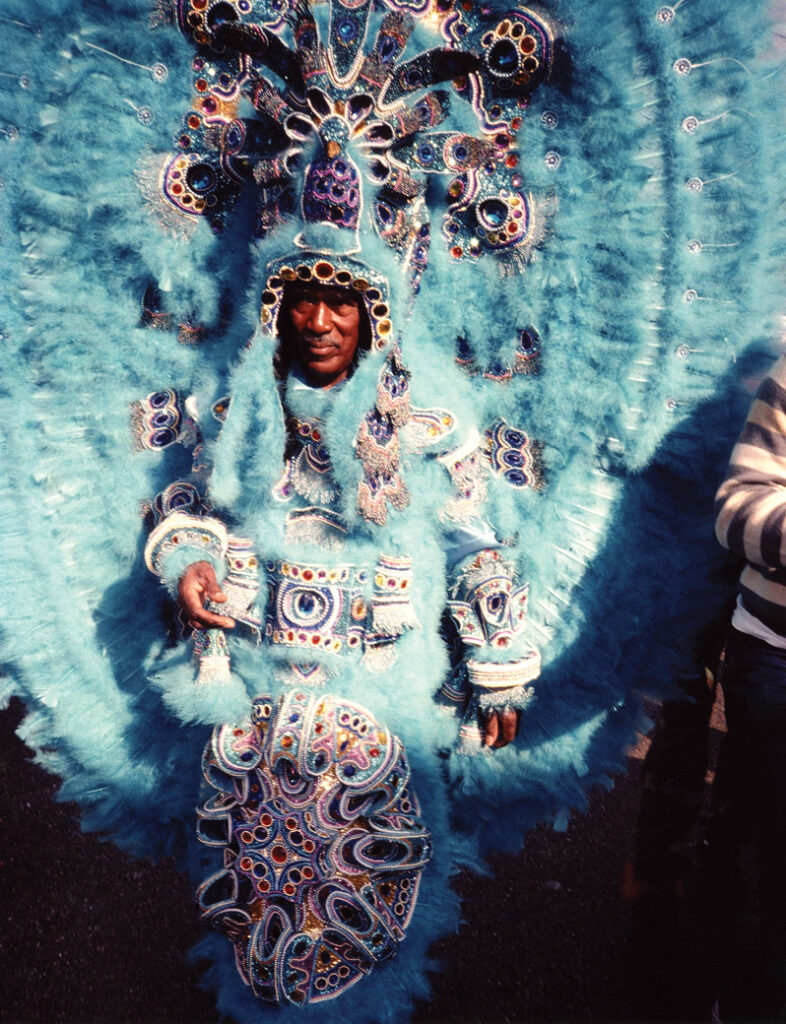 The local Creole tradition of masking black Indian began well before the first known named tribe in the 1880s. Enslaved Africans and Native Americans had been wearing feather regalia in one form or another for centuries. Eventually these formed groups came out to meet up on Mardi Gras day each year, typically to settle scores. Then on St. Joseph's Night they returned to the streets for the sake of camaraderie and showing their artful suits to members of their neighborhoods one last time before retiring that particular suit for the year. The reason the Indians come out on St. Joseph's Night has been shrouded in mystery but given the celebratory nature of the Sicilian holiday and the close network between local Italians and the Afro-Creole neighborhoods it seems only natural.
In this talk and performance we will explore the Afro-Creole and Sicilian connections as well as the intricacies of the Black Masking Indian traditions thru their art, rituals and community.
12:45pm: Saint Joseph's Day in New Orleans: The History of A Creole Holiday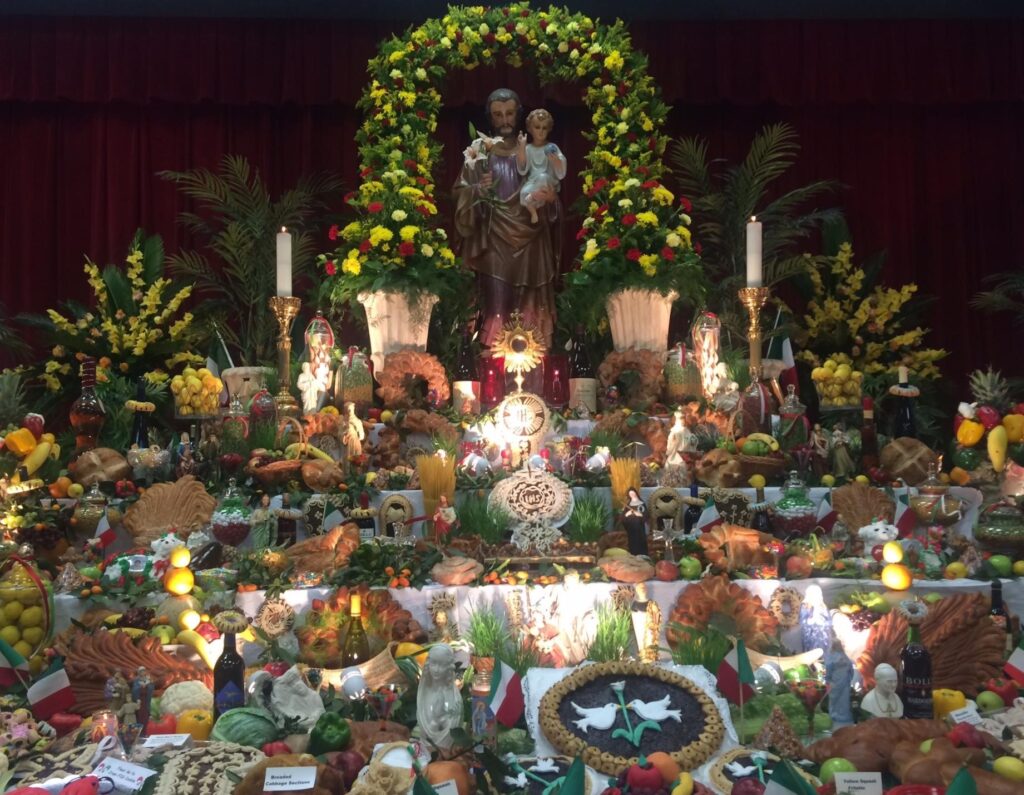 St. Joseph's Day in New Orleans is known for two very different celebrations– the fabulous feathered creations of the Black Masking Indians and the over the top altars created by those of Sicilian descent.
Join native New Orleanians Laura and Ann Guccione, and Sally young as they discuss the Sicilian side of the celebration through altars as well as Laura's exciting findings on the little-known origins of the holiday and its connection to masking and bals masques.
2:00pm: Performance by Quel Che Sara Sara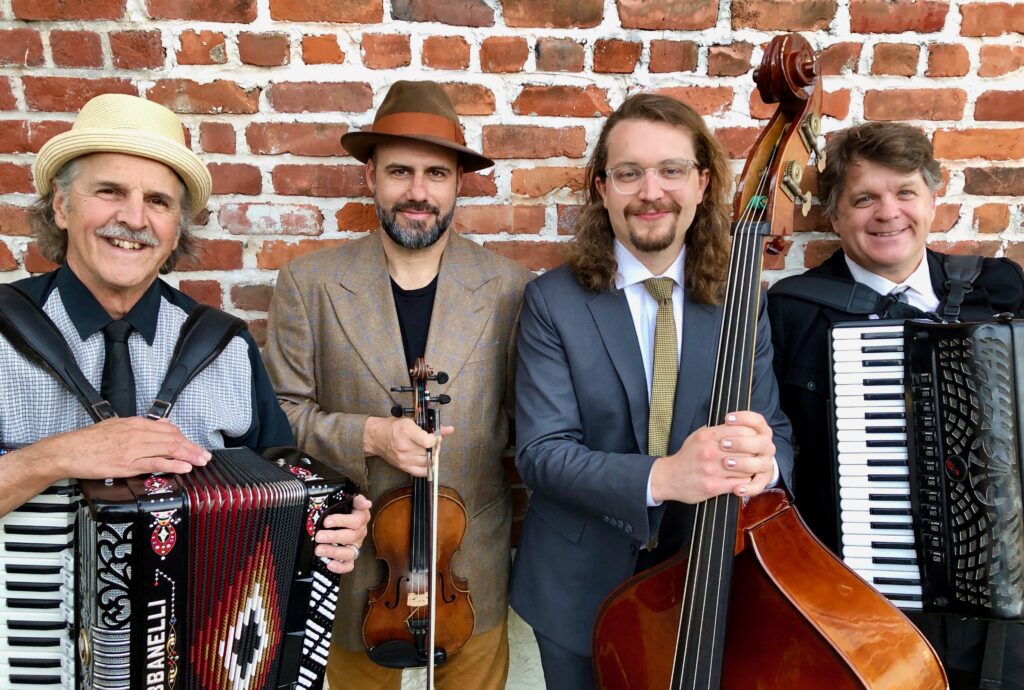 Quel Che Sara Sara, ("whatever will be, will be") a New Orleans quartet playing Italian traditional music with a twist, will perform at the French Market St. Joseph's Day celebration in New Orleans, LA on March 19 from 2-3 pm. The musicians are two accordionists, Greg Speck and Michael Ward-Bergeman, violinist, Michael Harvey and bassist, Sam Albright. All four have extensive experience performing and recording music from around the world with other artists.
← Back to Blog