Location & Hours of Operation
French Market Corporation
French Market Corporation Administrative Office
1008 N. Peters Street
New Orleans, LA 70116
504-636-6400 | info@frenchmarket.org
Hours of Operation:
**NOTICE** Due to Covid-19 restrictions the French Market is operating abbreviated hours. Retailers and eateries may be open at their discretion. Flea Market vendors are operating seven days a week.
Retail Shops 10am–5pm
Farmers Market & Flea Market 9am–5pm
---
Parking Lots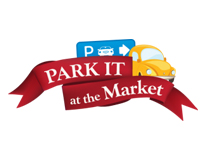 For parking rates and contract parking information visit Premium Parking.
For French Market parking locations within Premium Parking's site search the following:
---
Public Transportation Access
The French Market is accessible by several of the RTA's streetcars and buses.
RIVERFRONT STREETCAR: Runs from Esplanade Ave. to the Hilton Riverside on to Union Passenger Terminal in the South Market District.  Stops #8, #,9 , and #10 bring you to the French Market District.
MARIGNY-BYWATER BUS #5:  Runs from Canal St., through the Quarter via Decatur St., to Esplanade, then goes through the Marigny and Bywater neighborhoods via Royal St. all the way to the Industrial Canal.
ELYSIAN FIELDS BUS #55: Runs from Canal Street, through the Quarter via Decatur St., to Elysian Fields and up to the Lakefront by UNO.
French Market District Map